Retrieve Every Last Drop Of Your Beauty Products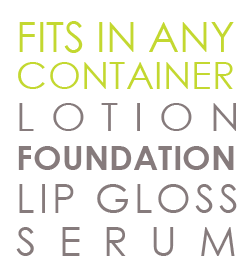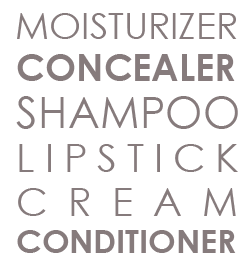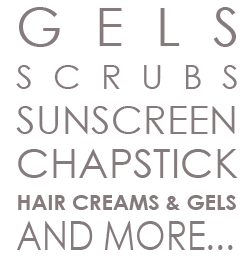 At BEAUTILITY™, we're passionate about creating innovative, solution-oriented beauty tools and accessories, that help you get the most out of your beauty – revolutionary products that have not existed until now!  Our products are unique, multi-functional items we hope you'll love for both their delightful design and novel function.  BEAUTILITY™, Beauty on Purpose.
 BEAUTY  +  UTILITY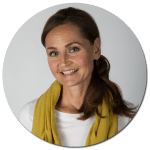 Michelle believes that joy can and should be found in everyday things – that special gadget that makes your day run a bit smoother, a warm cookie fresh out of the oven, or a beautiful outfit that just makes you happy to wear.
MEET OUR FOUNDER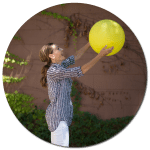 Through our LĬVE BEAUTILITY mission, we celebrate the essence of our incredible fellow women, for who you are, and all you do. Believing one person can make a difference, we champion those striving to improve their lives, their community and the world.
OUR MISSION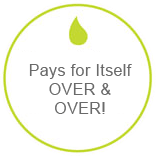 Why leave product in the bottom of the bottle? You paid for it and you deserve to use every last drop. recoup BEAUTISCOOP™'s patented innovative dual-scoop design allows you to get the most out of your beauty. From lotion to lip gloss, makeup to moisturizer, serum to shampoo, the flexible scoops fit into the narrow openings of the smallest to tallest beauty containers to capture every ounce of product from the bottom, sides, shoulders, and caps.
No wait. No waste.

Beauty on Purpose
BEAUTILITY™ is a socially-conscious lifestyle brand/company that creates innovative, problem solving products, that combine beauty with utility.
We strive to be an ally to women in creating solutions, both big and small. From creating problem solving beauty tools and accessories, to uplifting and celebrating women in small and large ways, and fighting poverty and injustice on a global scale.
We aim to inspire all to live a life of beauty and useful purpose. Predicated on our fundamental belief that every woman and child is entitled to a life of freedom, beauty and purpose, BEAUTILITY™ donates our time a portion of our profits to the Clear Water Initiative and the A21 Campaign to fight poverty and injustice on a global scale.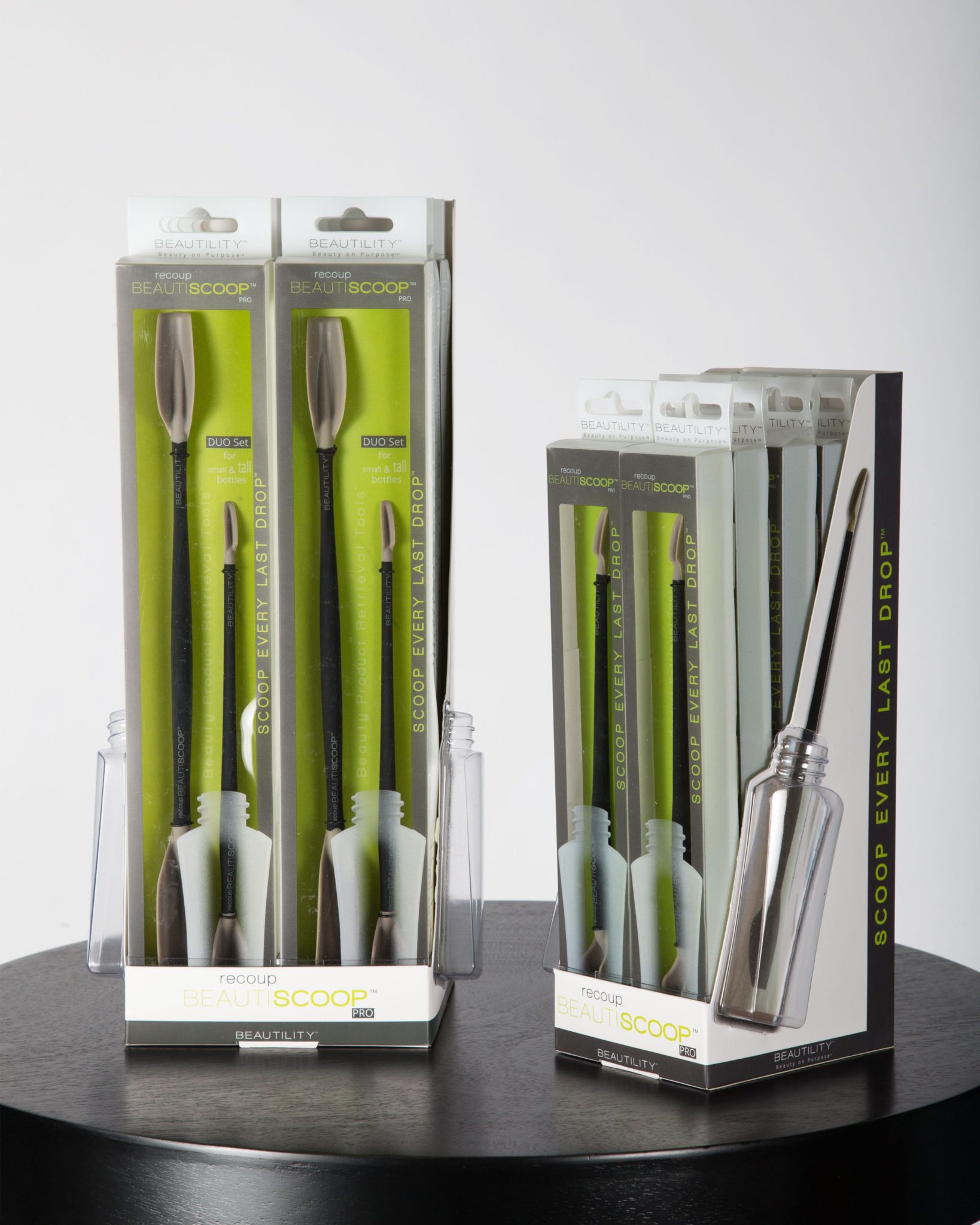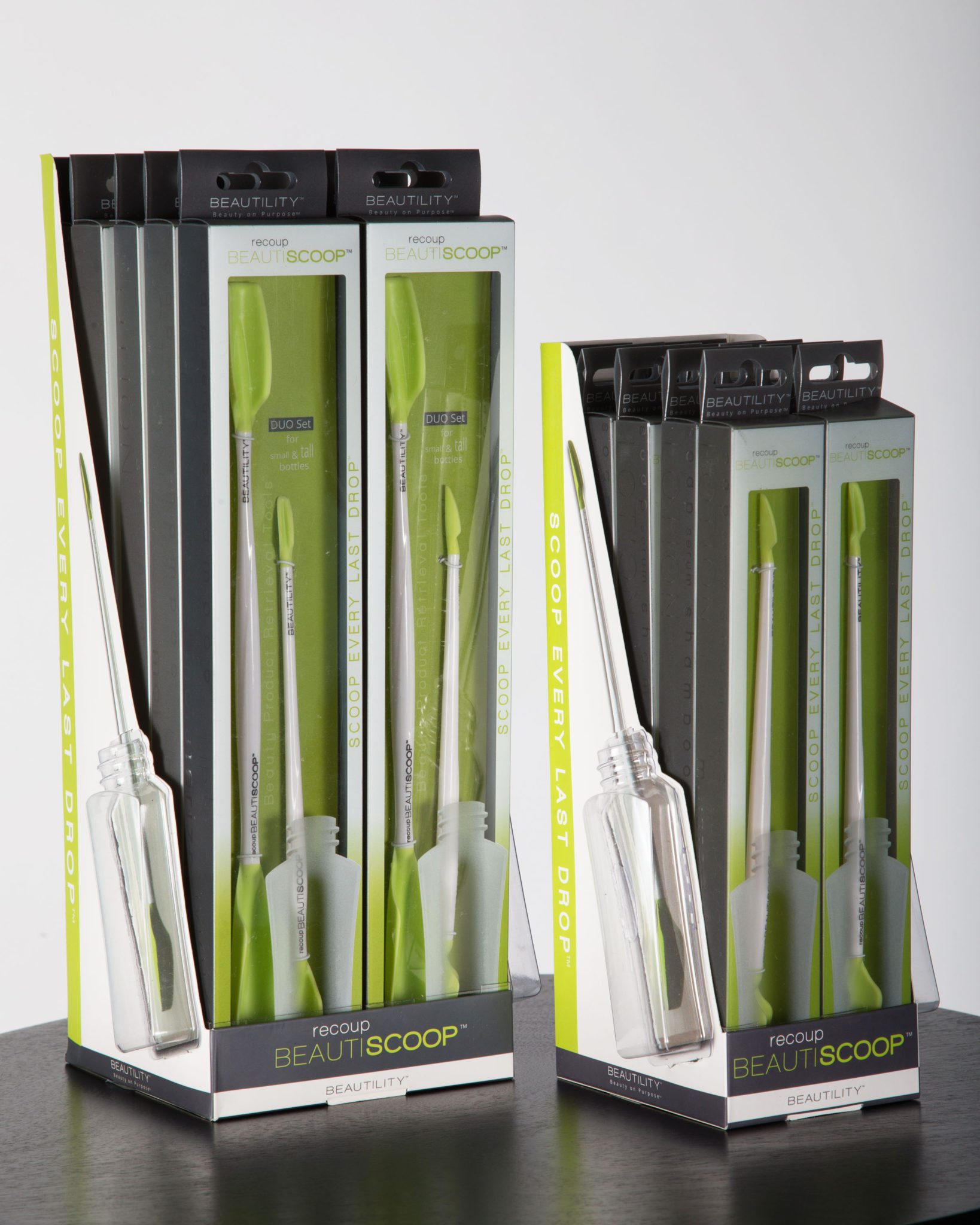 Wholesale Inquiries
Available in 2 Colors, 2 Lengths, and 2 Configurations, the recoup BEAUTISCOOP™ and recoup BEAUTISCOOP PRO™ are perfect POS items (unique retail display included) and a great complementary item to all beauty products.
Learn More